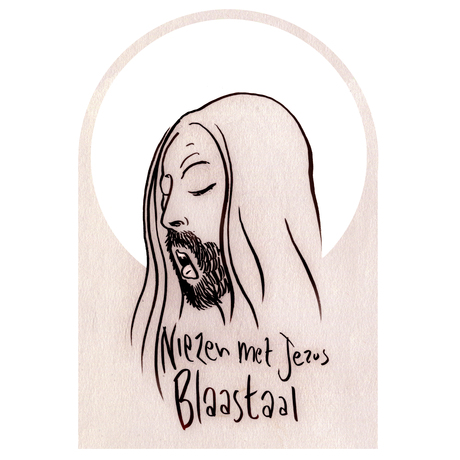 Niezen met Jezus.
Steve Fitch – It's Not Safe In The Neighbourhood.
Urbanus Van Anus – De Reutelvogel.
King Missile – Jesus Was Way Cool.
Sebadoh – Jealous Of Jesus.
Henry du Bailly – Yo Soy La lacura.
Chris Knox – clog dance In a Minor.
Blaastaal – Vleesrap.
Willy Derby – Meisje Met De Groene Japon.
De Gompies.
Lee Ranaldo – Destruction Site.
Harry Partch – The Bewitched Scene 05: Visions Fill the Eyes Of A Defeated Basketball Team In The Shower Room.
We kunnen ook straks eten.
Grand mal – Moeilijke Bijeenkomst.
Fred Frith – Same Old Me.
Fruit.
Herman Finkers – Vinger In De Bips.
Taal.
Holger Czuckay – The Photo Song.
Betonvlakte.
Wagonman Meets Blaastaal – Kabouterleesplankje.